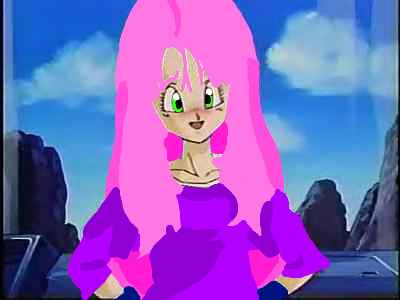 Jasmine is a 14 year old girl, she lost her parents when she was 10. She lives by her friend but often visits her 16 year old boyfriend, Saul. She is human and friends with Emerald. She is very smart and helps Bulma at Capsule corp, and does everything she can to aid the Z fighters.
She finds a cat that she names Butterscotch and takes it hoem with her. She is very surprised when that cat turns into a woman on the full moon.
She learns the cats name is Athena. Jasmine lets Athena stay with her. But she never stops calling her Butterscotch.
She later marries Saul and they have a son, Allen
Personality:
Edit
Jasmine is sweet, perky, kind. But she is shy, and can break down sometimes since she doesn't have anyone to turn to.
-She is almost as smart as Bulma
-She is the only one who can get away with calling Athena Butterscotch
Ad blocker interference detected!
Wikia is a free-to-use site that makes money from advertising. We have a modified experience for viewers using ad blockers

Wikia is not accessible if you've made further modifications. Remove the custom ad blocker rule(s) and the page will load as expected.